This is a small sample of well over 200 sites that use our content management system.
Call us today to find out what we can do for you!
From our clients . . .
"Should a natural disaster occur, like a tornado, lightning or flood, it's comforting to know that all of our vital accounting records and reports are safely secured, offsite. Thank you Cantrell Solutions for providing us with this valuable service and peace of mind."
David Hough, President, HOTCO, Inc.
Featured Website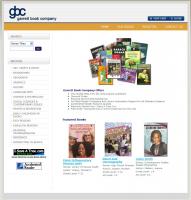 Garrett Book Company
http://garrettbooks.com
This site is a custom site that allows the clients customers and sales representatives to log in and create a reserve list of books. The modules on this site have taken 8-10 days off of the process of ordering books through this company.

Call us today to find out how we can improve your business!
View Web Portfolio >>