This is a small sample of well over 200 sites that use our content management system.
Call us today to find out what we can do for you!
From our clients . . .
"My experience with Cantrell Solutions has been very positive. They were invaluable to us as they helped in the procurement and implementation of our new, patient-treatment software system. Their knowledge and expertise saved us 20% on the implementation cost. Furthermore, they have continued to provide us with outstanding, prompt, customer support."
Dr. Mark Weems, DDS
Featured Website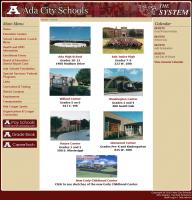 Ada Public School System
http://adacougars.net
This site is a custom site using our multi-level content management system. They have custom modules for multiple user managemet and custom sites integrated for each education center.
View Web Portfolio >>